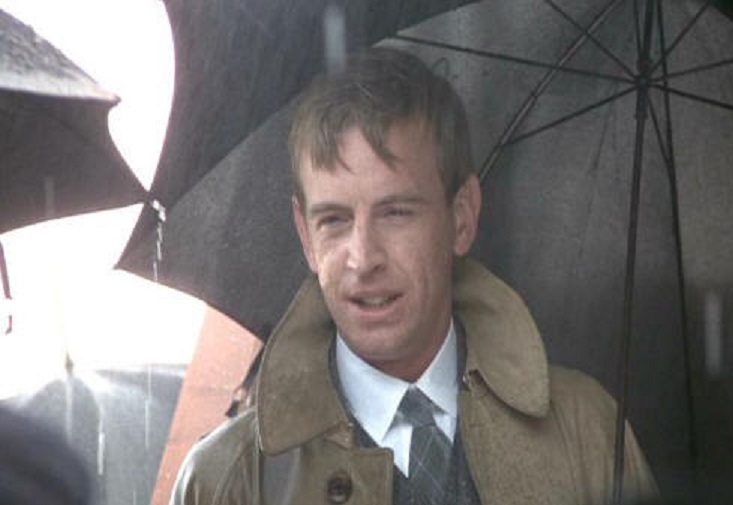 It's hard to believe that a little girl growing up in New York's rural Hudson Valley would become so besotted with a group of British actors, but that's my story.
The stars I remember the most fondly from my youth are actors who starred in films like Chariots of Fire and TV shows like Masterpiece Theatre.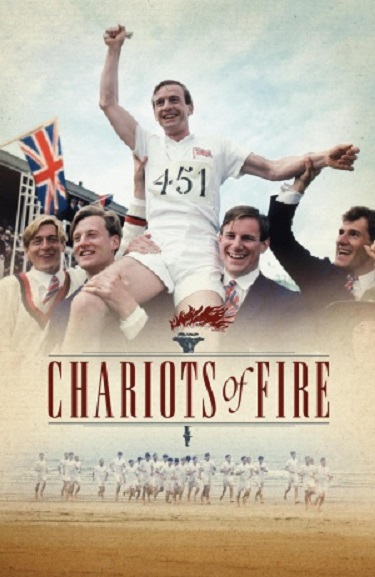 In the days before cable television, my family only had access to a few basic TV channels, like the major networks, a channel that played old black and white films, and the local public television station. I've always been intrigued by everything about the UK, and consider myself to be a true Anglophile, so it's no surprise that at a young age, I gravitated toward Jane Austen novels and the many British dramas on PBS.
There are so many British actors I came to admire from those early days watching British television and movies. Here's a tribute to five great British actors who defined my youth.
Allison's British Actors
Nigel Havers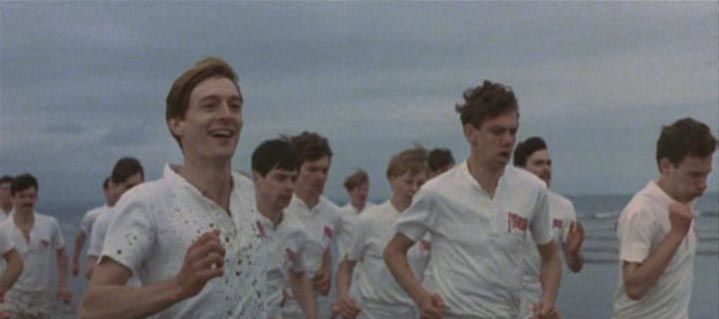 One day in my formative years I happened to see a bunch of dashing young British men run majestically across the beach in the film Chariots of Fire, and my life changed forever! Chariots of Fire only deepened my love for British drama, and I became interested in the work of one of the stars of the film, a young actor named Nigel Havers.
Chariots of Fire was quite a sensation during the early eighties; however, this blockbuster film did not launch Nigel Havers and co-stars Ian Charleson and Ben Cross to much deserved Hollywood superstardom.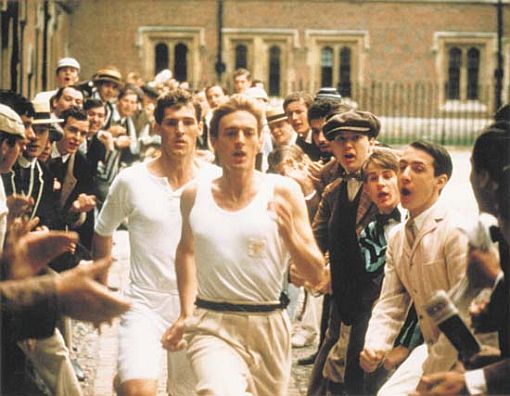 I continued to follow Nigel's career, and when he turned up on Masterpiece Theatre, I was in heaven. My favorite Nigel Havers Masterpiece Theatre performances include A Perfect Hero and the sublime miniseries The Charmer (Oh Nigel, you play the cad and scoundrel so well!)
Nigel Havers remains a beloved British television star. In addition to his celebrated Masterpiece Theatre roles, he has starred in popular shows like the comedy Don't Wait Up and appeared in Downton Abbey and Coronation Street. Imagine my surprise when I learned that Nigel had guest starred as Sally Field's love interest in Season 3 of ABC-TV's Brothers and Sisters (how did this slip by me? I'll have to rent it on DVD).
Along with Chariots of Fire, other notable Nigel Havers films include The Whistle Blower, Empire of the Sun and A Passage to India.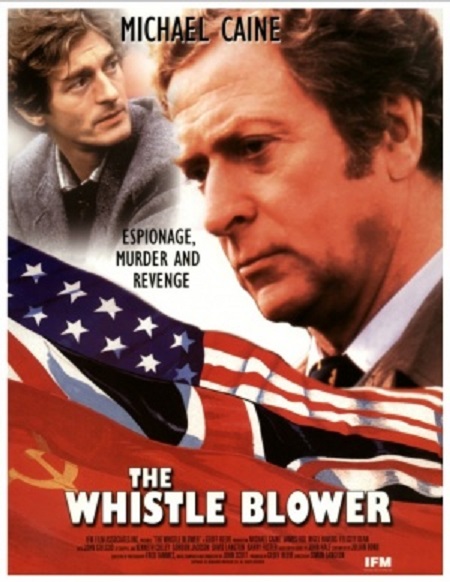 Nigel's been quite active as a respected theater actor; a few years ago his role as Maxim de Winter was a hit in a UK stage run of Rebecca, he starred in a recent West End revival of The Importance of Being Earnest and on top of all that, you can often catch him on stage doing holiday panto!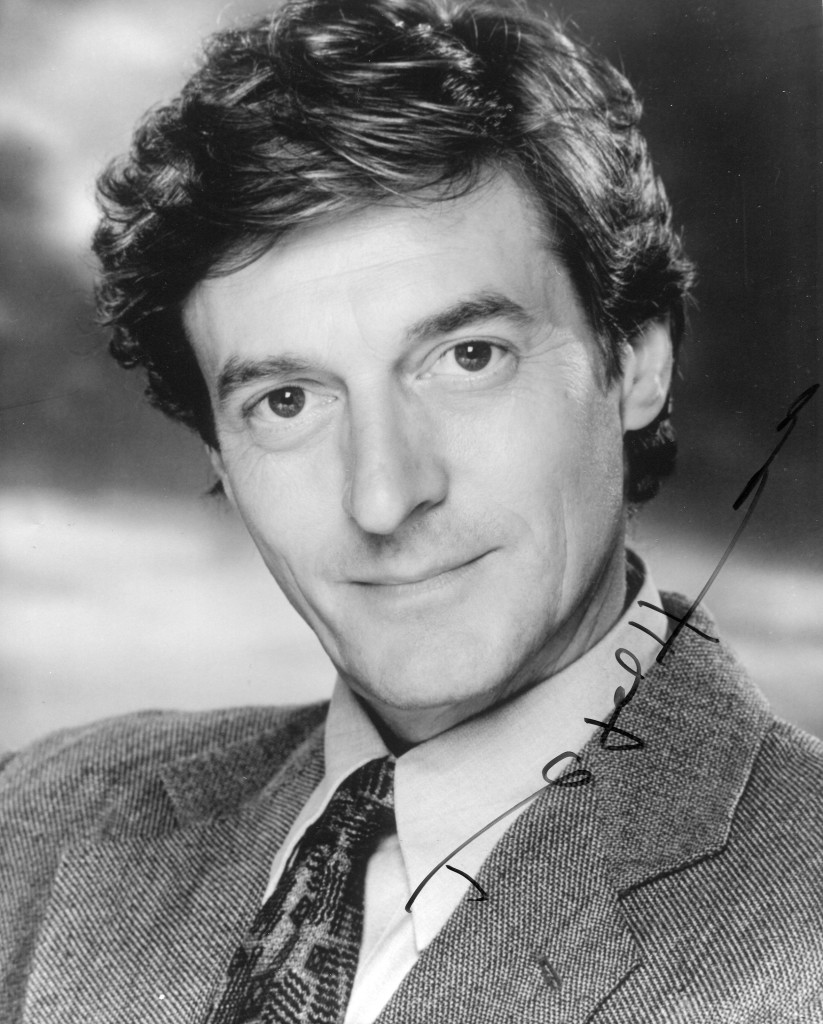 Nigel Havers certainly has had an illustrious career, and if you're interested in learning more about his life and work, his autobiography Playing with Fire was published a few years ago.
Peter Davison and Robert Hardy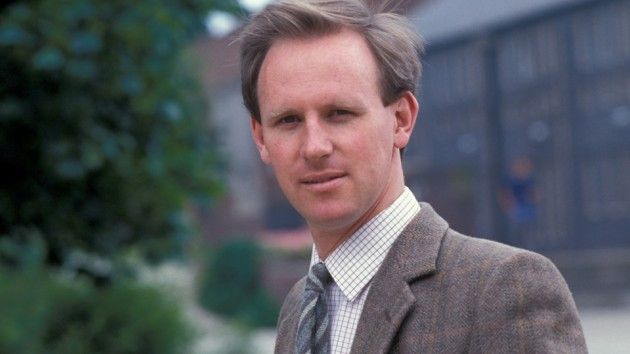 This list of influential British actors is in no particular order really, but I have to confess that Peter Davison is pretty much one of my all-time favorite British performers (sharing top honors with Nigel Havers). I'm discussing Peter Davison with Robert Hardy, because it's hard to think of one without the other, as they were both co-stars in All Creatures Great and Small, one of my favorite television series of all time.
When I was a young girl, I discovered the All Creatures Great and Small books by James Herriot, and I loved the stories about a veterinarian living and working in England's rural Yorkshire Dales. In the PBS adaptation of All Creatures Great and Small, Peter Davison and Robert Hardy played the Farnon brothers, the colleagues of hard working vet James Herriot.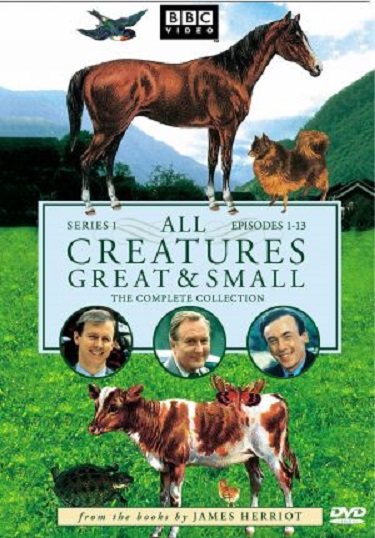 These two portrayals, Peter Davison as the young happy-go-lucky veterinary student Tristan Farnon, and seasoned actor Robert Hardy as his older brother (and Herriot's employer) Dr. Siegfried Farnon, were simply unforgettable for me. I spent many joyful hours reading the "All Creatures" books and watching the series on my local PBS affiliate, and I've followed the acting careers of Peter Davison and Robert Hardy ever since.
Hardy is quite a distinguished, versatile actor in the UK, going on to play such varied roles as Winston Churchill and Cornelius Fudge in the Harry Potter films. I revere Robert Hardy and in my mind, he'll always be Siegfried!
Peter Davison went on to much acclaim as one of the actors who portrayed Doctor Who, and he has starred in a variety of popular British TV shows, like the Campion mysteries. (I always think of Peter Davison as Tristan!)
I can't seem to find some of the things I collected in my childhood on some favorite shows and performers. But one piece of memorabilia remains. A few years ago, my sister and brother in law attended a Sci-Fi convention and there was Peter Davison, appearing as Doctor Who! My sister asked Peter to sign a picture for me and he was very kind and gracious, signing it to "Allison from Peter Davison." I still keep this on a shelf in a closet, a reminder of my little girl wishes for an acting career upon the British stage, and longed for trips to England (it's a nice memento of my childhood dreams).
Pierce Brosnan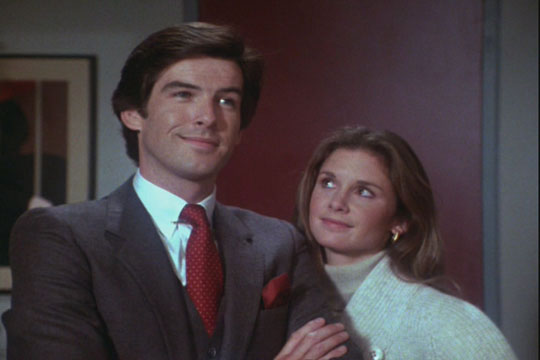 One day during my girlhood, a tall, dark and handsome Irishman rode across my television screen on horseback, and he made quite the impression on me. This young man turned out to be actor Pierce Brosnan, starring in his breakout role in the miniseries The Manions of America, which he followed with a role on Masterpiece Theatre's Nancy Astor (which also starred a very young Nigel Havers).
Evidently, young Pierce made a deep impression on a lot of other people also, because it wasn't long before he was starring with beautiful Stephanie Zimbalist in the hot NBC TV show Remington Steele. Playing the title role of Remington Steele, Pierce Brosnan was part Cary Grant, part James Bond, and it was in this role that Pierce really made a name for himself.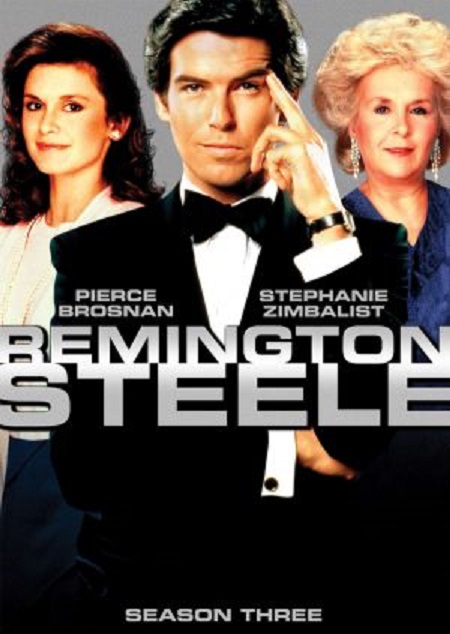 When it was time to cast a new James Bond in the nineties, Pierce Brosnan seemed a natural for the part, and his Bond had less brawn and brute force, more suaveness and style (similar to Roger Moore's Bond).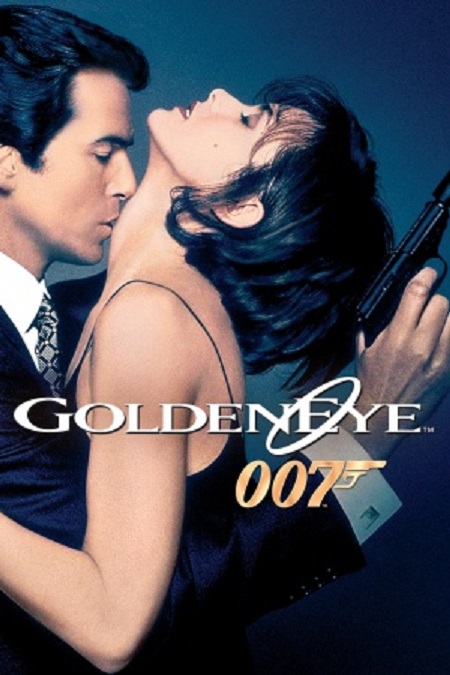 Pierce is probably the most well-known of this entire list I like to call "Allison's British Actors" and he's the only one to achieve major cinema stardom. I still enjoy Pierce Brosnan and keep up with his movies, but I'll always have a soft spot for him as playful, goofy and oh-so-debonair Remington Steele.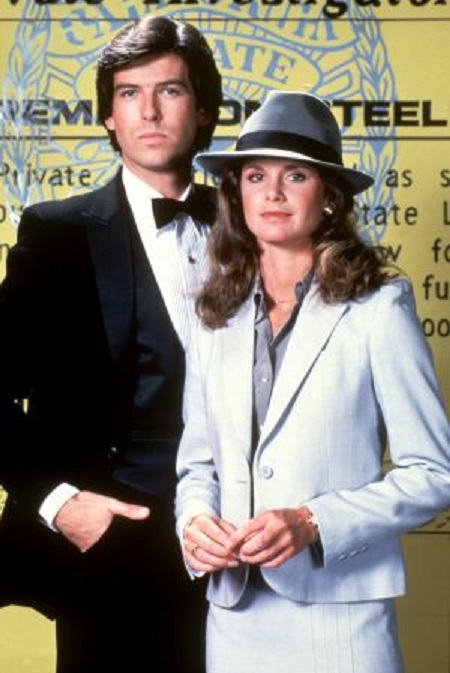 Ian Charleson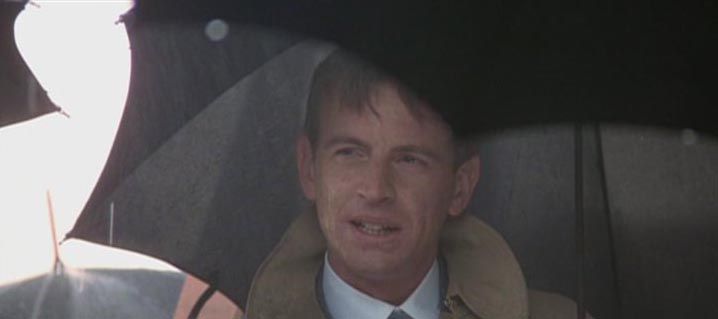 Ah, Ian Charleson…just the name makes my heart skip a bit (because I've always loved Scottish actors!) Chariots of Fire was definitely one of the defining films of my youth, and Ian Charleson starred in this film along with Nigel Havers and Ben Cross. In my youth I watched Chariots of Fire countless times, and I was always inspired by the writing and acting, the amazing score by Vangelis and lovely cinematography.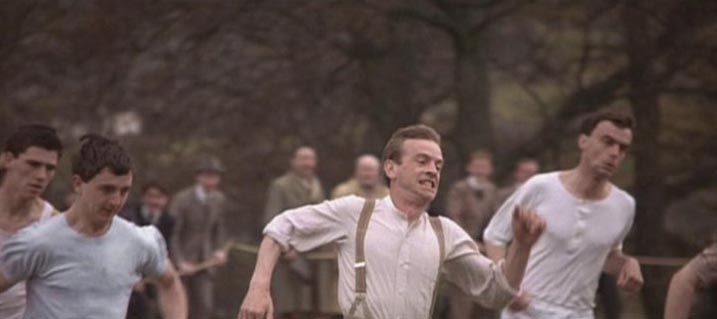 I also enjoyed Ian Charleson very much in a television miniseries he did called Master of the Game, based on the novel by Sidney Sheldon (a typical eighties potboiler miniseries!) Ian Charleson was also an accomplished British theater actor who tackled the challenging role of Hamlet several times.
I was busy for a few years and lost touch with what Ian Charleson was working on, and when I discovered one day that he had died of AIDS in 1990 at age 40, I felt so sad. I felt like the world had lost such a wonderful man and a great actor, whose promising career was cut short by his untimely death. I still think of Ian (who would have turned sixty-six this summer) and whenever I see Chariots of Fire, or think back to my younger days of admiring fine British actors, I am reminded of his immense talent and charisma.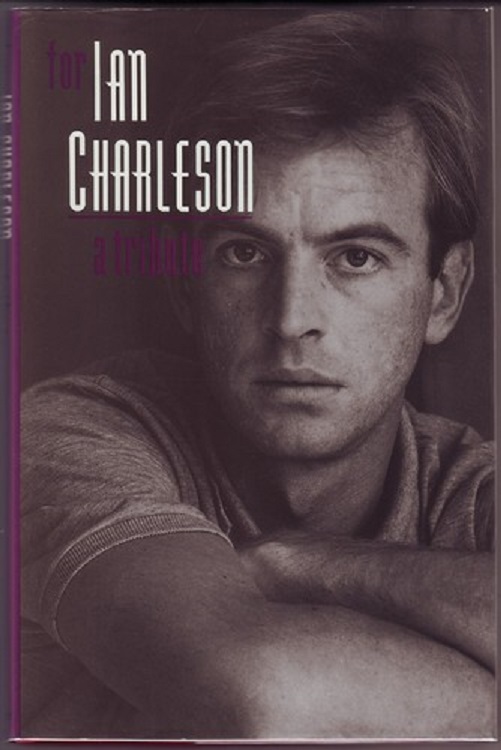 There are many other great British actors I enjoyed watching at various stages of my youth and adulthood, like Ben Cross, Jeremy Irons, Anthony Andrews, Kenneth Branagh, Colin Firth, and the list goes on and on. And there are so many iconic British actresses who had a profound influence on me, like Alice Krige (of Chariots of Fire), Judi Dench, Peggy Ashcroft, Diana Rigg and Jane Seymour, to name just a few.
In my opinion, British shows broadcast on American TV these days, like the modern incarnation of Masterpiece Theatre, are not quite the same as they were in earlier decades.
However, in the glory days of British TV shown on American television, there were so many memorable programs and performances. Fortunately, some of the classic British shows from the old Masterpiece Theatre are available to be enjoyed on DVD. Also, check out timeless British films like Chariots of Fire to see the work of outstanding British performers like Ian Charleson and Nigel Havers.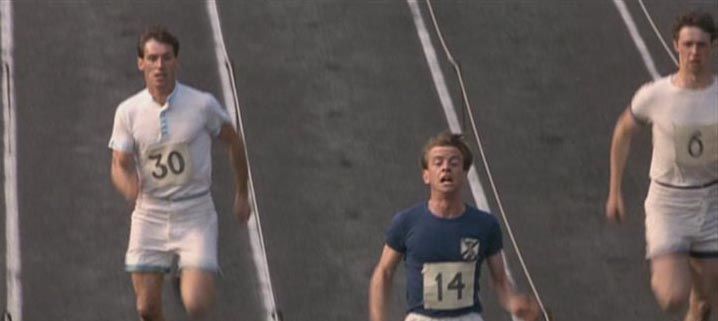 If you have the opportunity, definitely seek out the work of my favorite British actors mentioned above; you'll be glad you did!
(Images: famousfix.com, Wikipedia and The Movie Poster Database)