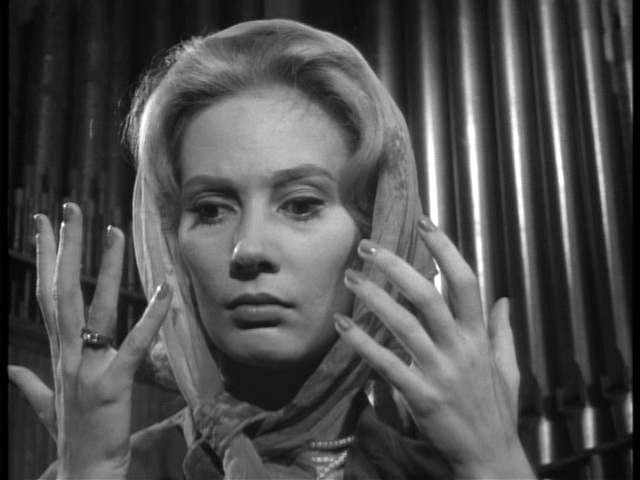 Ultimate List of Scary Stylish Halloween Films
Are you planning a Halloween get together and looking for some smart, stylish Halloween films for your bash (or your monster mash?) Perhaps you're enjoying a quiet night in and searching for some great films to entertain you on All Hallows' Eve.
As a Halloween aficionado, I've got you covered!
My last post featured six stylish Halloween movies—I like to call them "The Thinking Person's Guide to Halloween Films." Today I'm back with six more scary films to help you celebrate the season.
That's twelve Halloween movies in all, the perfect way to get your fright on!
Here's my Halloween movie list, a great alternative to the same old "scary movie."
1. Theatre of Blood (1973)
What is Halloween without crazy costumes, creepy music, lots of candy and a little Vincent Price? Theatre of Blood, a cut above the usual pedestrian horror flick, offers Vincent Price at his eerie best.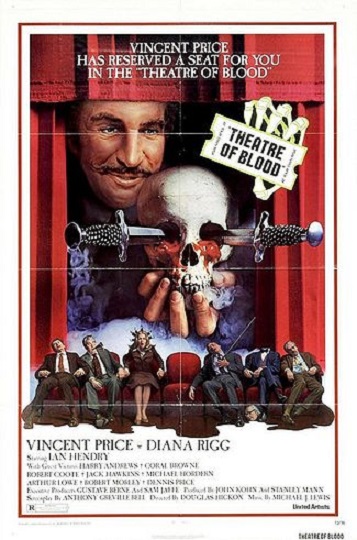 Price stars as Edward Lionheart, a Shakespearean actor who exacts revenge on his critics in gruesome, creative ways. Theatre of Blood, said to be one of Vincent Price's favorite roles, has a deliciously droll script, classically trained actress Diana Rigg as Lionheart's daughter Edwina, and a thrilling, fiery climax.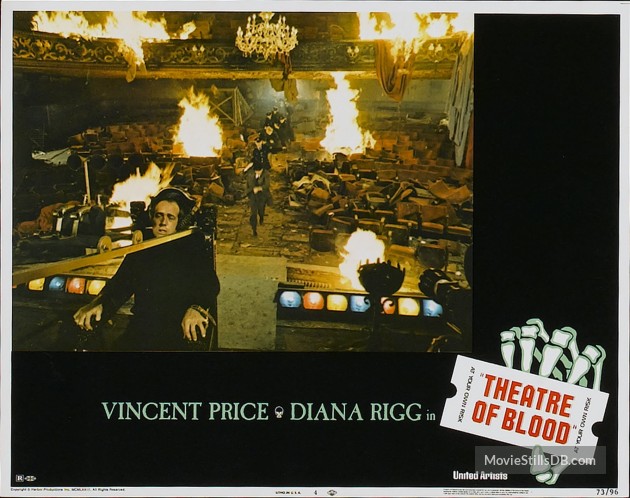 Price is campy in The Abominable Dr. Phibes; he is shattering as Lionheart in Theatre of Blood (that's saying something, as Phibes is one bloodcurdling dude!)
2. Dracula Has Risen from the Grave (1968)
Creeped out yet? You will be after an evening of Vincent Price followed up with some Christopher Lee in Dracula Has Risen from the Grave!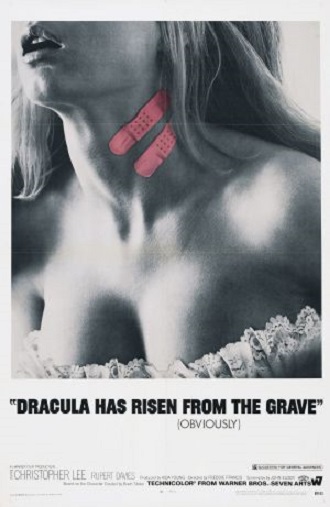 Lee plays Count Dracula, who rises from his grave to seek revenge when Monsignor Mueller (played by Rupert Davies) exorcises Castle Dracula. Dracula Has Risen from the Grave, one in a series of Hammer horror films, was directed by Freddie Francis, and his clever use of colored filters creates a moody vibe.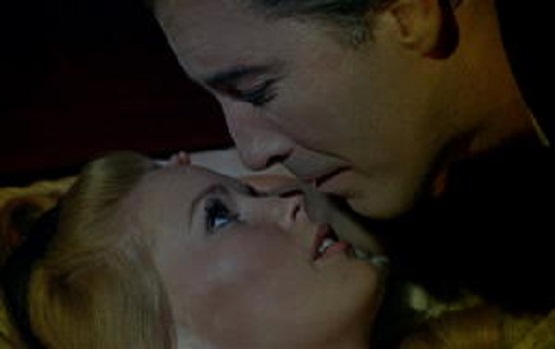 The film is memorable as an example of classic British horror; Christopher Lee's acting, the stylish atmosphere and rooftop chase scene make it a must see Halloween movie.
3. Dracula (1979)
Christopher Lee is a horrific Dracula, but Frank Langella, star of Dracula (1979) is certainly "the thinking woman's vampire." Long before we had cinematic heartthrob vampires in films like the Twilight saga, Frank Langella was making pulses quicken as Dracula, sexiest bloodsucker ever to hit the big screen.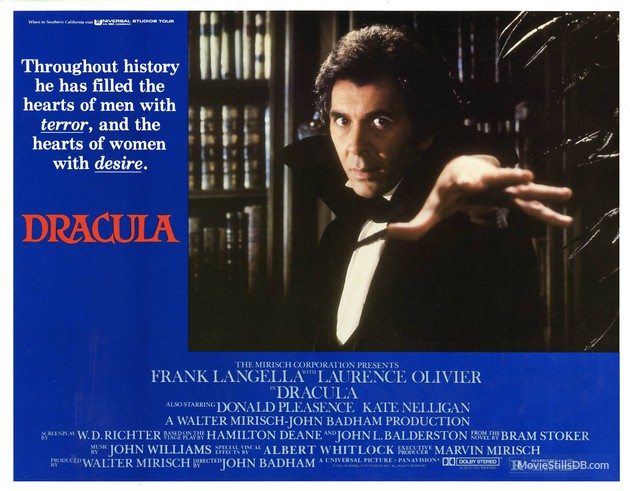 With his languorous attitude and liquid brown eyes, actor Langella brought a potent sensuality to the classic vampire tale, reinvigorating it for modern audiences.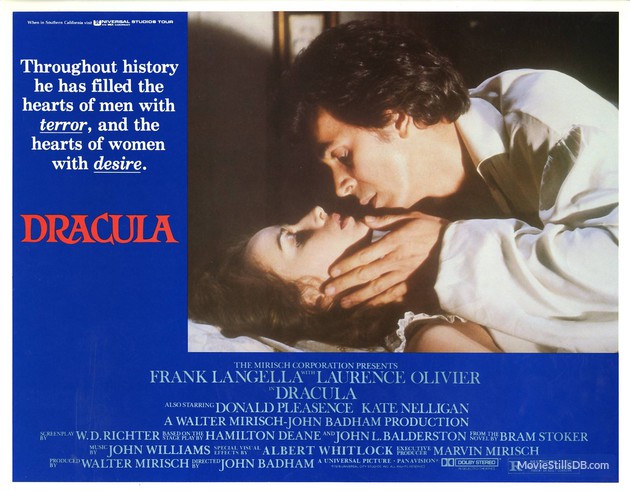 Dracula taps into our shadow side that is attracted to the dangerous and forbidden; the vampire becomes a symbol for the ultimate thrill beyond our wildest imaginings. Watching Frank Langella, we know we should run away, but our shadow self secretly longs to be smitten, and bitten.
4. Nosferatu (1922)
Before Christopher Lee was Count Dracula, or Frank Langella played the sexy vampire, we reach deep into the celluloid vault to talk about Nosferatu.
Nosferatu, a classic silent horror movie, is a totally different take on the vampires we know (and love?) from American cinema. In this German Expressionist film from 1922, a version of Bram Stoker's Dracula, the famous vampire is called "Nosferatu" and Count Dracula is named "Count Orlok."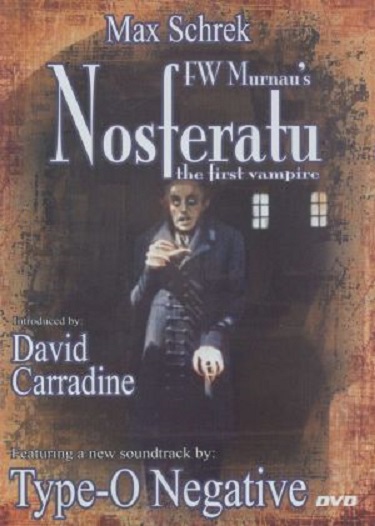 Unlike Frank Langella (or Christopher Lee) this vampire isn't tall, dark and handsome. Played by the incomparable Max Schreck, Count Orlok is one vampire you won't want to cuddle up to. Later versions of Dracula present the vampire as an attractive man; here Count Orlok is a hideous monster with sinister claw like fingernails who certainly won't prompt any sort of sensual awakening in susceptible females…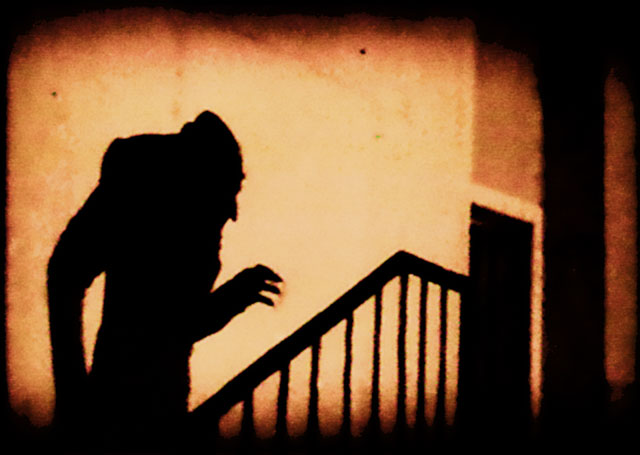 It's interesting to see how vampires have been represented on screen throughout the years, and are they a reflection of cultural attitudes and mores?
Nosferatu is pure intellectual horror, creepy in an artsy kind of way.
I enjoy this film because it is an authentic vampire movie that relies on atmosphere and storytelling instead of digitally enhanced special effects. If you're a fan of the Bram Stoker novel, you need to see Nosferatu.
5. Carnival of Souls (1962)
Can a horror film be beautiful? Carnival of Souls, a 1962 low budget independent horror film directed by Herk Harvey, has a certain haunting beauty that will stay with you long after the credits roll.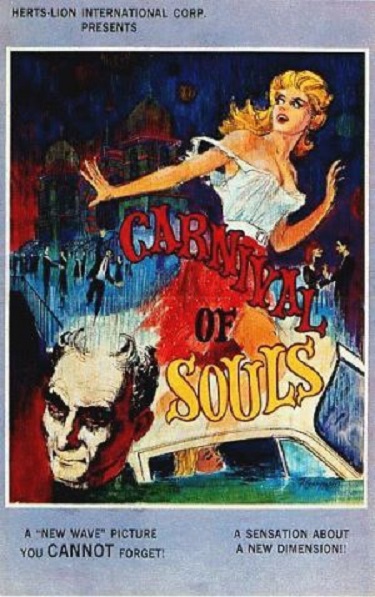 Carnival of Souls is a story with a lot of soul, proof that you don't need a lot of money or special effects to make a chilling horror movie. I often wonder why this scary stylish film which has a cult following is overlooked and all but forgotten.
Candace Hilligoss plays Mary, a woman who experiences eerie visions after she survives a car accident. Soon Mary begins hearing strange sounds of organ music and seeing the macabre figure of "The Man." Then Mary is drawn to an abandoned pavilion where she meets with the ghouls who have been haunting her, culminating in a satisfying ending that sheds light on Mary's soulful journey.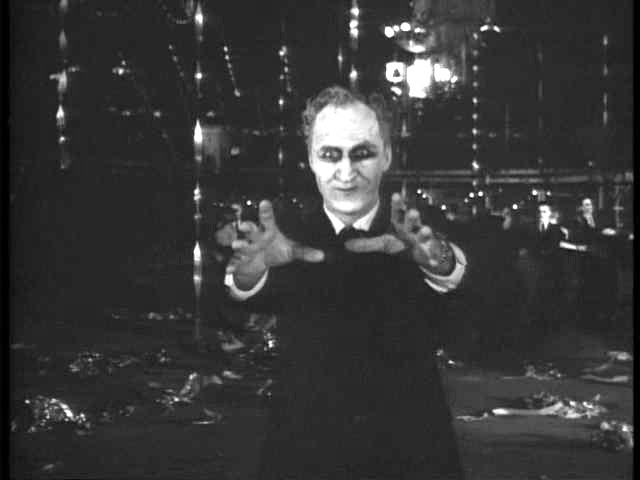 Carnival of Souls is one of my favorite Halloween movies of all time, along with Ghost Story (1981) and Halloween (1978). I love the film's terrifying, yet stylish quality. In my opinion, Mary's detachment from the living could symbolize the restless discontent and feelings of alienation that arise while searching for a sense of identity and one's rightful place in the world.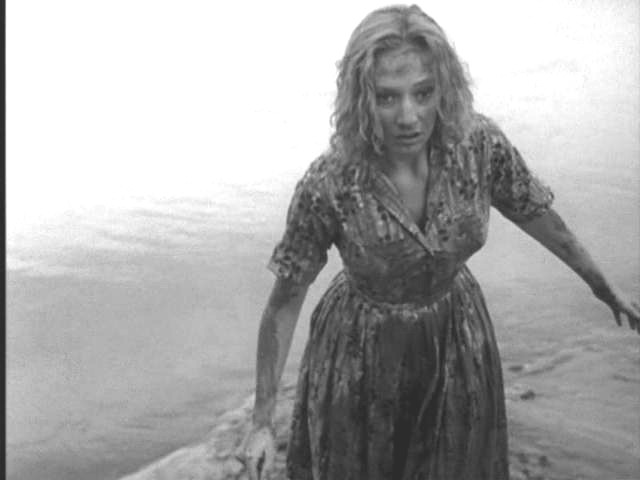 Whatever your interpretation of the story, don't miss this unforgettable masterpiece with surreal images and fine acting.
6. Night of the Living Dead (1968)
These days, you can see The Walking Dead and Fear the Walking Dead on television. Why not watch the original zombie fest Night of the Living Dead?
There are more zombies than you can possibly handle in this classic horror film that's gruesome yet surprisingly thought-provoking and stylish.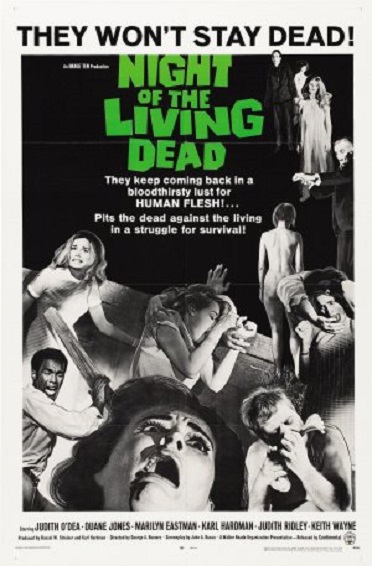 Directed by George A. Romero, Night of the Living Dead is an independent low budget 1968 horror film about a bunch of characters trapped in a rural Pennsylvania farmhouse under attack by "the living dead." One by one, each character in the house meets a grisly demise until one character is left, his fate revealed in a shocking twist at the film's end.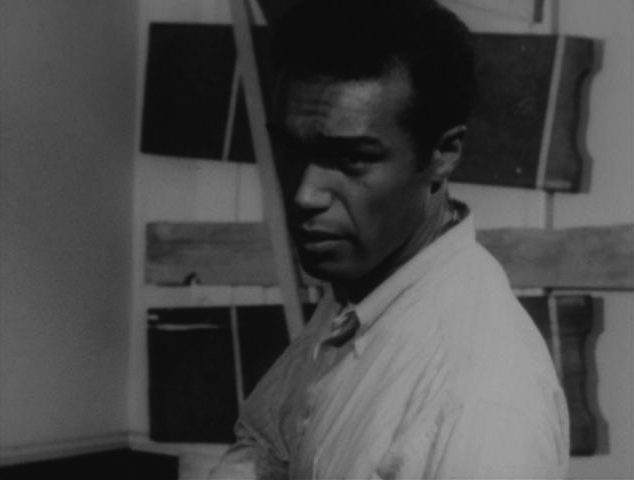 I'm usually a more hopeful optimistic person, but Night of the Living Dead's surprising ending made me think the movie's message could be nihilism—existential nihilism, the view that life is essentially meaningless, or perhaps moral nihilism, the idea that as humans we are capable of all kinds of behavior, even acting like "zombies!"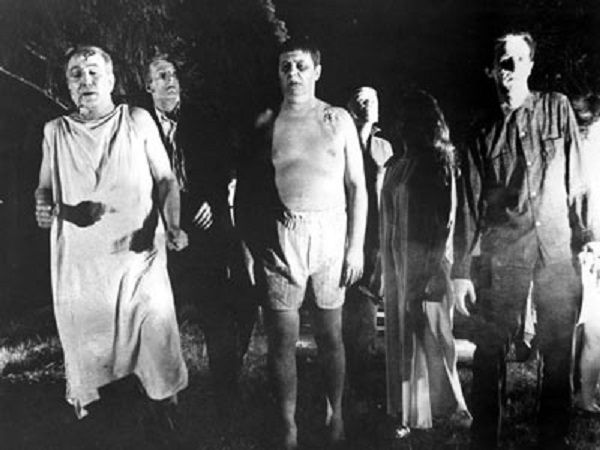 This film is open to so many interpretations, and that's what makes it so enduring and fascinating. Definitely see Night of the Living Dead and draw your own conclusions, just don't watch this classic Halloween movie alone!
Must See Halloween Films:
Only have time for a few Halloween movies? Want to plan a killer movie list for Halloween night? These are my top five must see stylish Halloween films:
Night of the Living Dead (1968)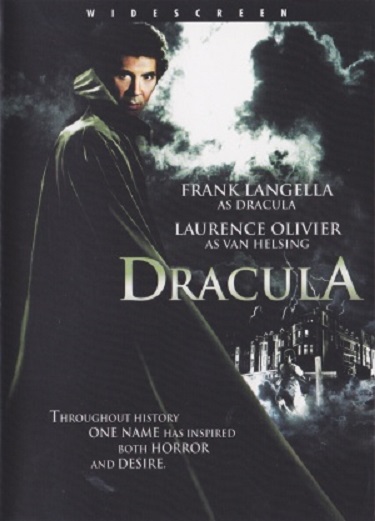 My Ultimate Halloween List. Don't miss these! Enjoy your Halloween!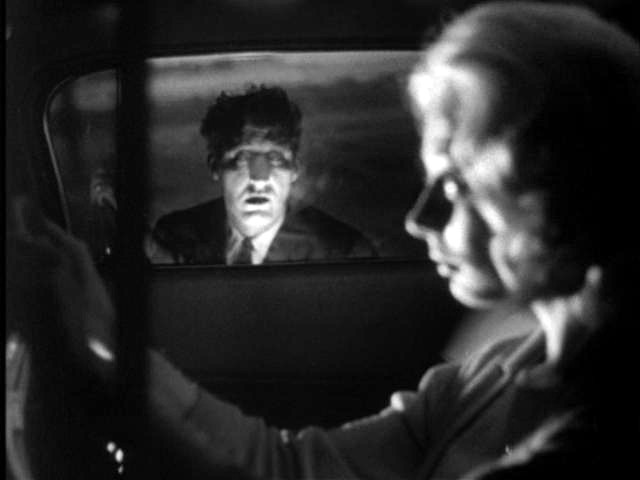 (Images: Wikipedia, The Movie Poster Database, lobbycards.net)