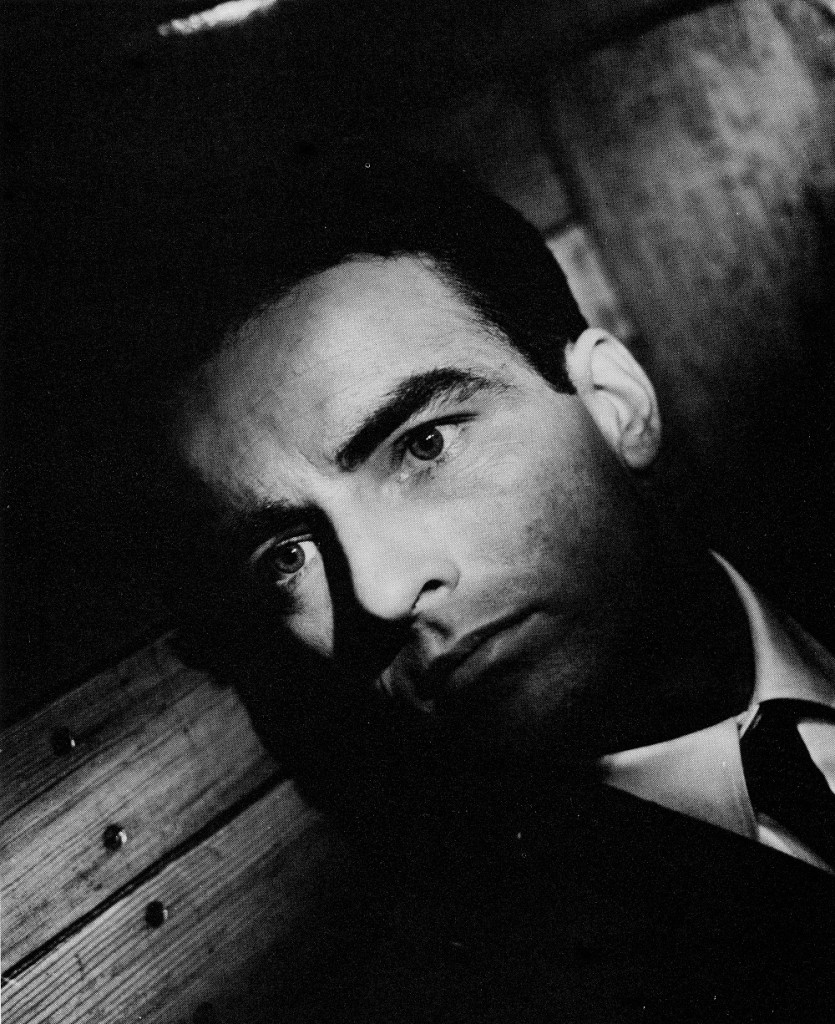 This summer, I stumbled upon a Montgomery Clift movie marathon on TCM and recorded a few films for later viewing. I'm really enjoying watching these diverse Clift films and plan to review them for the blog.
It's hard to believe that Montgomery Clift (also known his whole life as Monty Clift) has been dead for almost fifty years.
His acting is timeless.
On July 23, 1966, at the age of forty-five, Clift died of a heart attack in his Upper East Side townhouse. This was a tragic end to a brilliant career that included Broadway acclaim and classic films such as A Place in the Sun and From Here to Eternity.
Montgomery Clift is my favorite classic film actor and we'll be talking about him a lot.
RIP Monty Clift, brief candle…do you know what film this haunting portrait is from?
(Image: The Movie Stills Database)