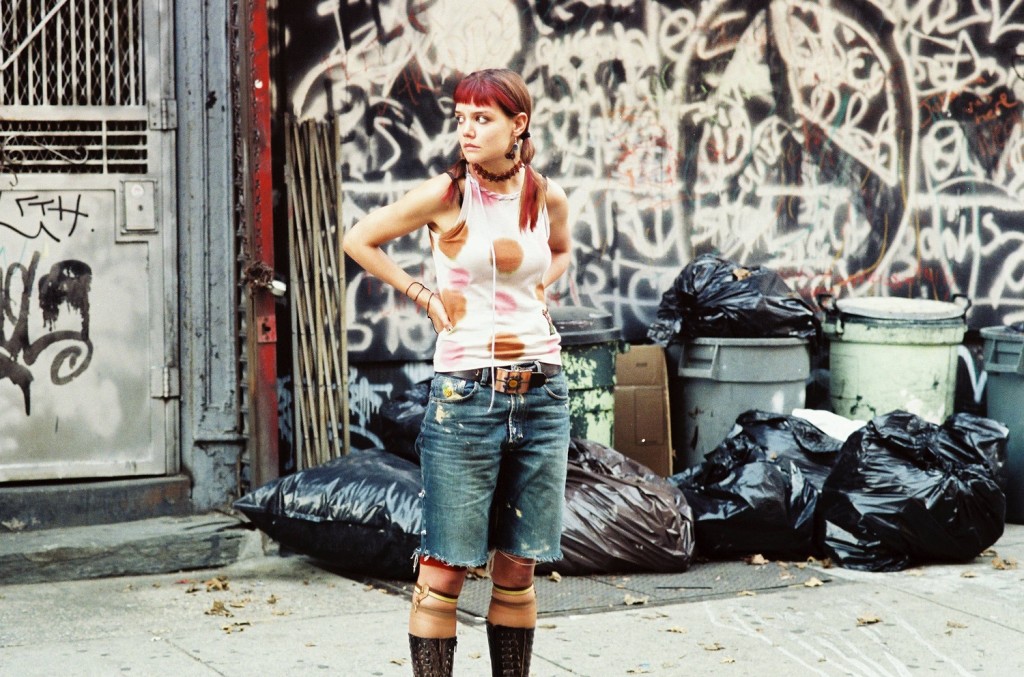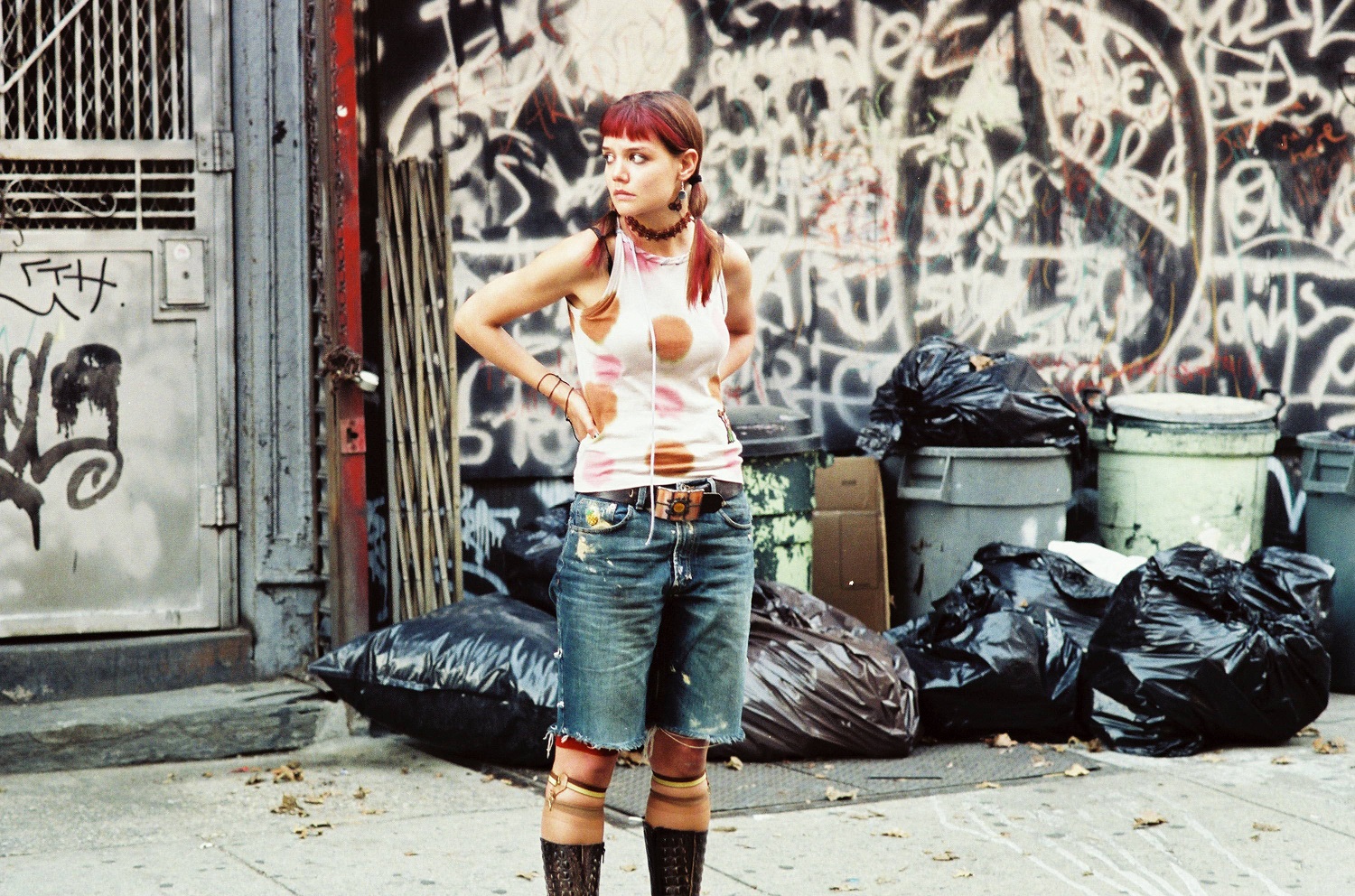 Pieces of April, starring Katie Holmes and Patricia Clarkson, is a perfect film for Thanksgiving.
Long before Katie Holmes became "Mrs. Tom Cruise," she starred in Pieces of April, a low budget independent film about an estranged family coming together for one final Thanksgiving celebration.
I first saw Pieces of April a few years ago, and watching the movie has become a Thanksgiving ritual for me. This film has interesting production values and a realistic look and feel, as well as complex, unique characters and a truly original script by writer and director Peter Hedges. The excellent performances by Katie Holmes and Patricia Clarkson make Pieces of April a great film to watch over the Thanksgiving holiday.
Turkey, Cranberries (and Family Dysfunction…)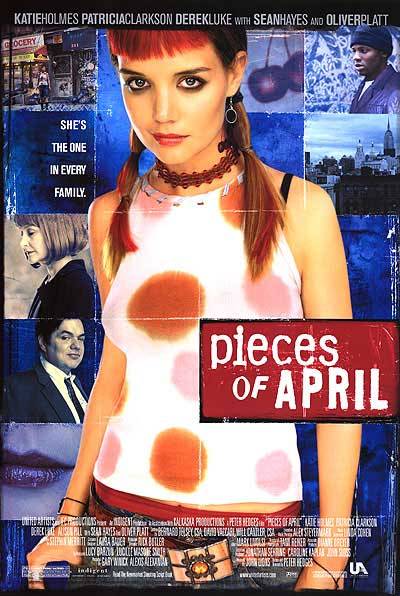 There's something about the coming together of relatives for the annual Thanksgiving feast that brings out all sorts of family dysfunction. Pieces of April is a "slice of life" film about the Burns family, a clan that takes the term "family dysfunction" to a whole new level.
As the movie begins, "black sheep" daughter April (Katie Holmes) is in her run down, cramped Lower East Side apartment. It's early on Thanksgiving morning, and her devoted boyfriend Bobby (Derek Luke) is trying to motivate April to wake up and get an early start on dinner preparations. She has taken on a huge responsibility: for the first time, the Burns family is driving into New York City from the suburbs, and April is cooking them Thanksgiving dinner.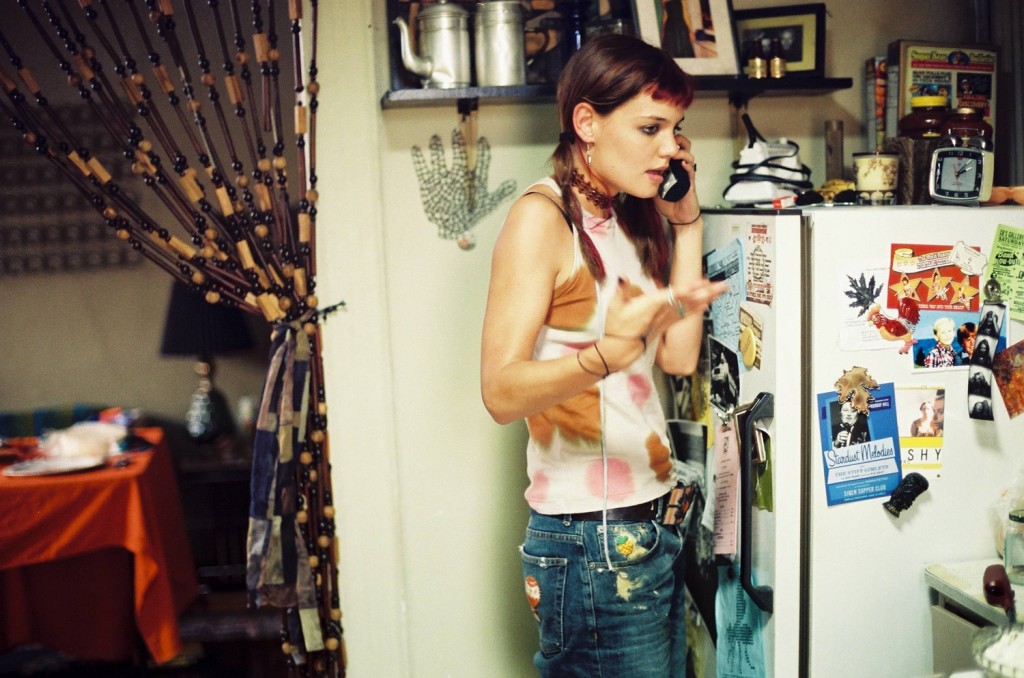 One thing's for sure: April is no Julia Child (not even close!) Her apartment is small and dingy; the kitchen is desperately in need of a good cleaning. The opening segments of the film are filled with comic moments as April and her boyfriend struggle to prepare the Thanksgiving meal. She tortures the poor bird, dropping the wet turkey on the floor then cramming it with sticks of celery and store bought stuffing mix. Then she attempts to mash some raw potatoes, and opens a can of gelatinous cranberry sauce and plops it on a plate.
As she fixes dinner, April confesses to her boyfriend that she's not even sure her family will even show up for the meal, and she's not certain she wants to see them, either. With her piercings, tattoos, black nail polish, heavy eyeliner and "punk" appearance, April is considered the outsider by her "All American" family from the suburbs.

It is very clear that she feels unworthy in the eyes of her mother Joy (Patricia Clarkson) and the rest of her relatives. When April was a child, her mother told her to be careful handling a cheap pair of Thanksgiving salt and pepper shakers, because, in her words, "they're worth more than you are." April says she feels like the "first pancake" (the one that's a mistake, so you throw it away…)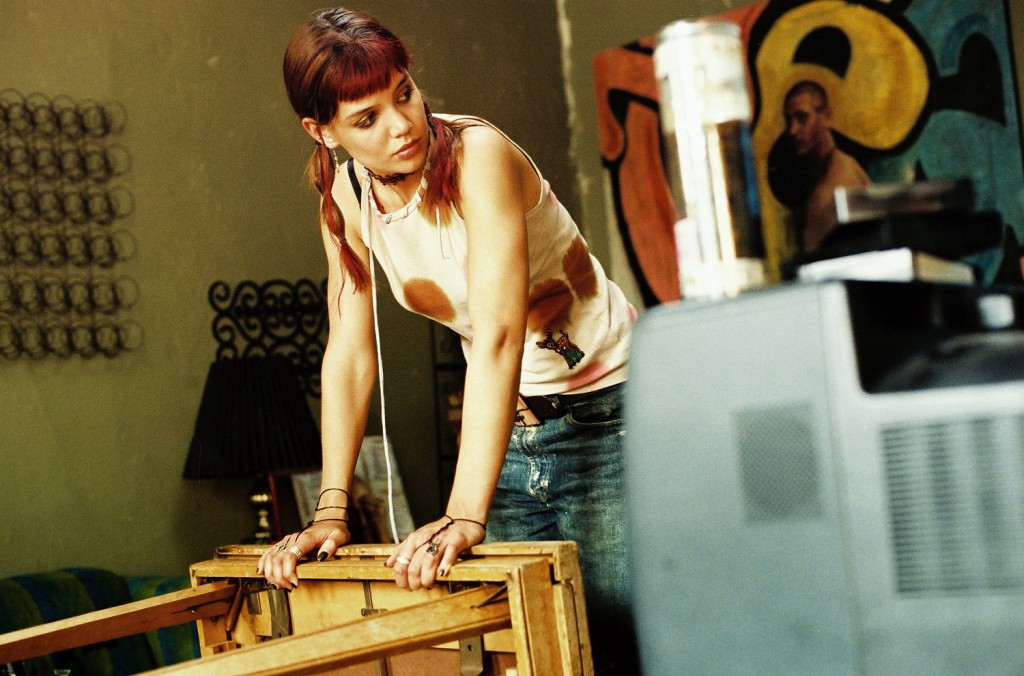 Back in the 'burbs, the Burns family pile into the family station wagon and head for the big city. Along for the ride are "good daughter" Beth (played to perfection by Alison Pill) who gets straight A's and bends over backwards to make the family proud; teenage son Timmy (John Gallagher, Jr.); good natured, patient husband and father Jim (Oliver Platt); and matriarch Joy. Rounding out the group, they stop to pick up Joy's mother from the nursing home (Grandma Dottie, played by the hilarious, deadpan Alice Drummond.)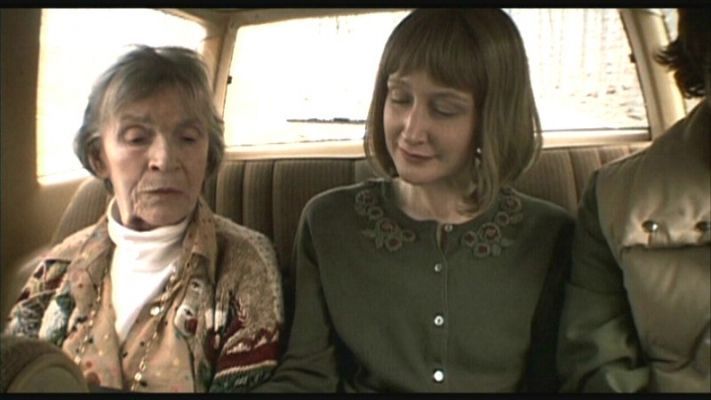 What makes this Thanksgiving journey very significant? Joy is dying of cancer, and this will most likely be her last Thanksgiving meal (and her last chance to see April.)
Despite perfect daughter Beth's attempts to dissuade her mother from traveling, Joy is resolute that she is healthy enough to make the trip (even though she is obviously very weak and gets sick in a bathroom while they are on the road.) Joy says she is glad that April's not coming home for the holiday, and staying overnight at the family home. "Instead, we get to show up, experience the disaster that is her life, smile through it, and before you know it, we're on our way back home." April's father tries to defend her, telling Joy that their daughter is finally getting her life together, but it's clear that Joy's bitter resentment and disappointment in April runs very deep.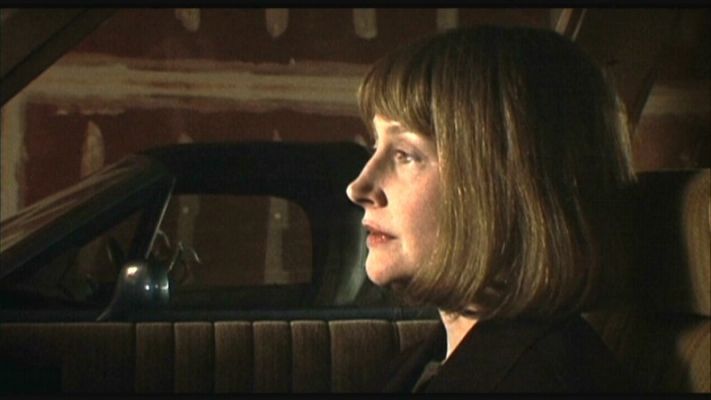 Meanwhile, disaster strikes in the apartment, as April comes to the horrible realization that her stove doesn't work! Desperately trying to cook the bird and save face with her relatives, she embarks on an odyssey to find an available oven in the building (no easy task, as it turns out.) In a segment of the film that seems a bit drawn out and overplayed, April roams the building, carrying the turkey and knocking on doors, looking for help.
After meeting (and being turned away) by all sorts of neighbors, she lucks out when she meets Evette and Eugene (played with warmth and charm by Lillias White and Isiah Whitlock, Jr.) They listen to her story and welcome her with open arms. The couple can give her their oven for a few hours, and then she must find another way to cook the bird.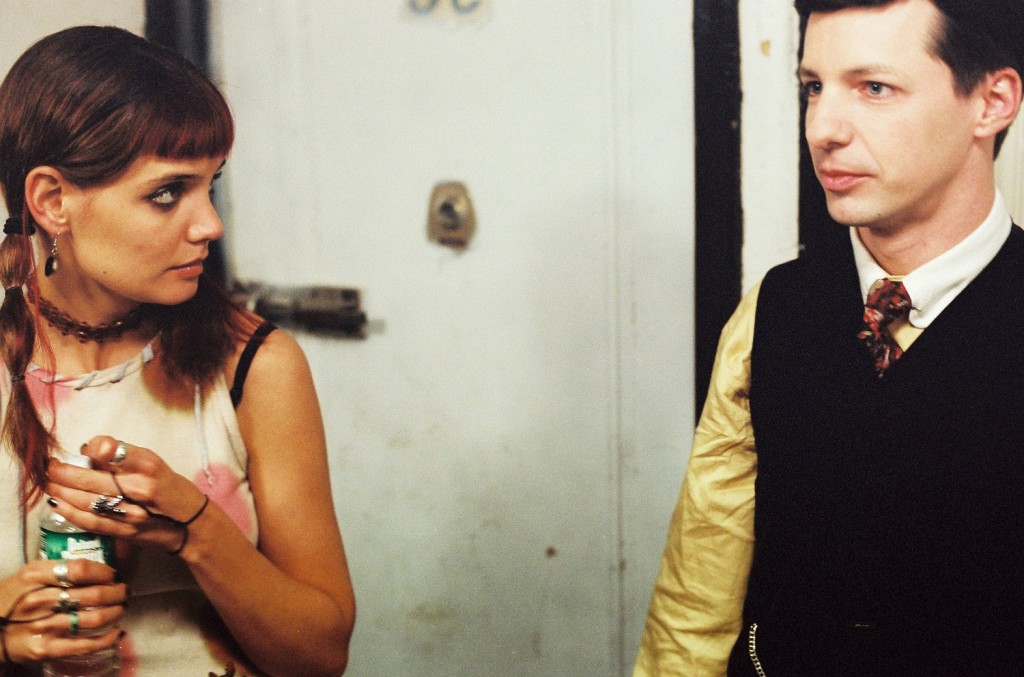 April then crosses paths with Wayne (Sean Hayes), the creepy neighbor with the new oven, before she finds more kindness with strangers when an Asian family opens their door to her. The caring, friendship, and sense of community in the scenes where April is embraced by these two families is nice to see, and very reflective of the true Thanksgiving spirit.
On the road, the car trip to see April is more than a physical journey; it is an emotional journey for Joy, as well.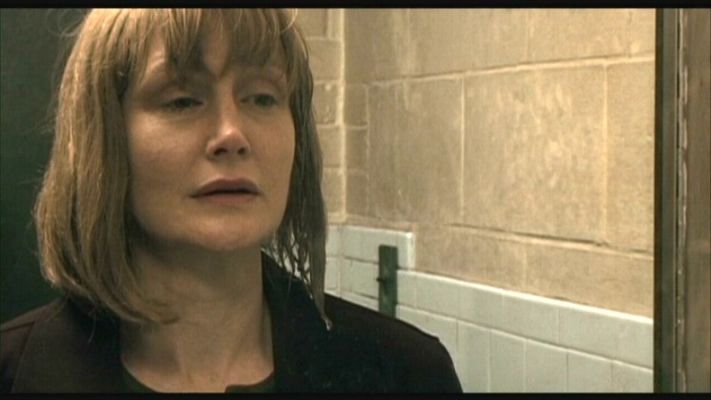 Smoking a joint with her teenage son in the bathroom (telling him to "roll it tighter next time"), talking about sex, life, and love and looking at old photo albums, she tries to come to grips with what is happening to her. She examines her relationship with April, frustrated and angry that she can't come up with one good memory of her daughter. Because her daughter is so unlike her, they never really bonded; she never got close to April so she doesn't even know her.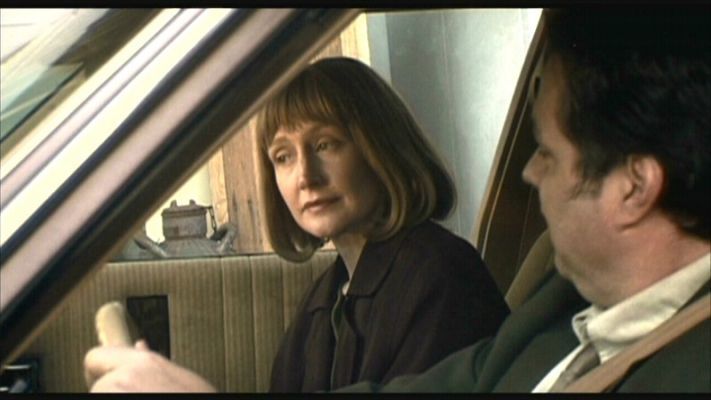 Is it too late to know her daughter, or will this experience with April be just another bad memory?
This is what's on Joy's mind as the family station wagon reaches Manhattan, approaching April's apartment. At this point in the film, the story takes a few twists and turns, so I won't reveal any more of the plot. If you've traveled along this far with the Burns on their journey, stay with the film to its conclusion, as you won't want to miss their Thanksgiving dinner.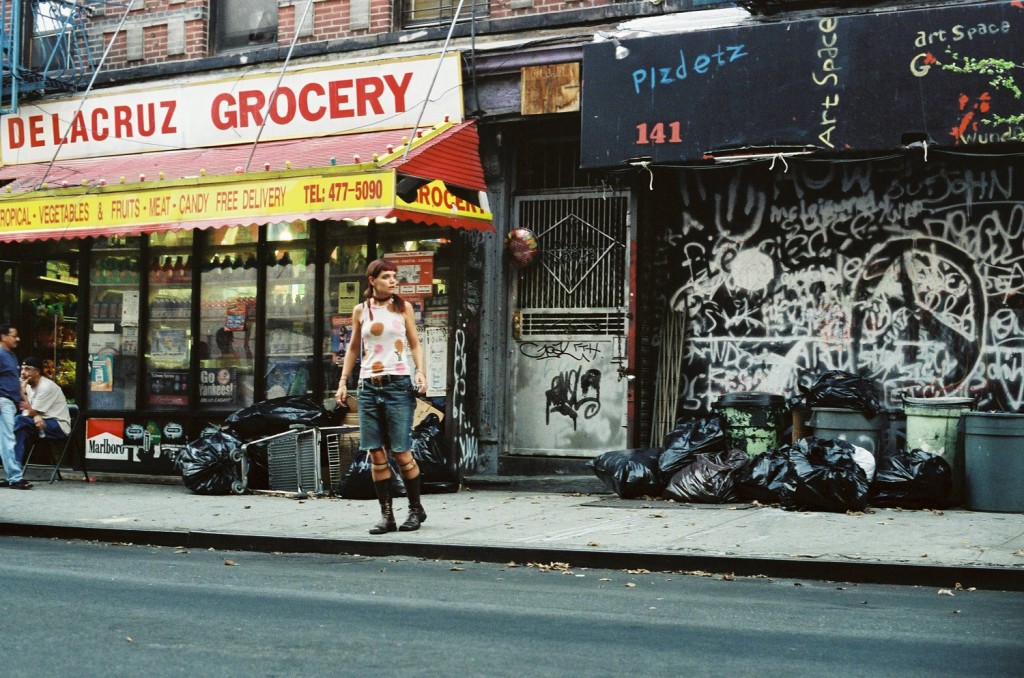 Standout performances
Pieces of April features outstanding performances by Patricia Clarkson and Katie Holmes. At times rude, sarcastic, uncompromising, silly, strong willed, desperate, fragile, vulnerable, and delicate, Patricia Clarkson draws a portrait of wife and mother, Joy. We may not agree with everything Joy does, but you can't take your eyes off her.
Clarkson makes us experience her pain over the lost relationship and conflicts with April; we feel her frustration, as she realizes she doesn't have a single happy memory of her eldest daughter. This character seems like a living, breathing human being, which is a tribute to Clarkson, who is an accomplished actress and a true chameleon when it comes to inhabiting her characters.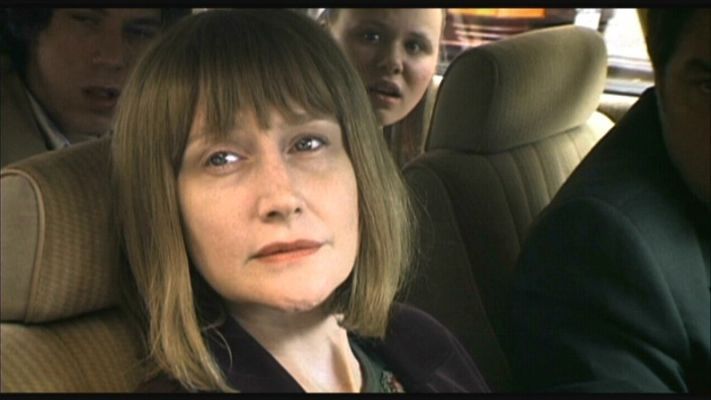 Katie Holmes deserves praise, also. Those who remember her as fresh faced little Joey Potter from Dawson's Creek will be stunned at the range she displays here. This is a gritty character full of light and dark; Holmes never goes overboard with her, and she manages to make April sympathetic, and we root for her (a character that shoplifts and sets fire to the kitchen!) Holmes certainly has the skill and depth to take on complex roles like April, so it would be nice to see her stretch and grow and take on other, more challenging roles.
The question is: can family estrangement be mended as easily as it is in Pieces of April?
Especially when the rift is so deep, and the grievances are so bitter, as experienced by the main characters in the film. That is a question I ponder whenever I view this movie. However, what Hedges does offer us is hope. And this is certainly nice to see in a holiday film about a dysfunctional family. The movie has an optimistic view, offering us the hope that no matter how great the divide, family reconciliation is possible, and holidays like Thanksgiving are the perfect time for such blessings to occur.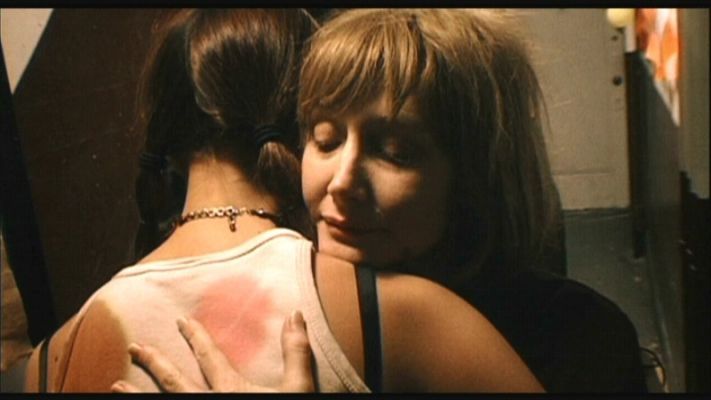 Honorable Mention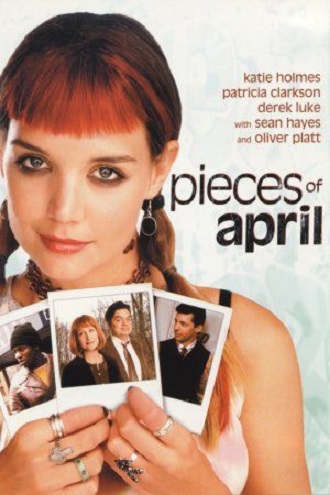 If you are looking for an unusual and uplifting film to enjoy this Thanksgiving, check out Pieces of April, an offbeat little film that offers fine performances by Katie Holmes and Patricia Clarkson. I'm partial to Pieces of April, but some other Thanksgiving films to consider are:
Home for the Holidays
Dutch
What's Cooking?
The Myth of Fingerprints
(Images: The Movie Stills Database, The Movie Poster Database, Wikipedia and famousfix.com)