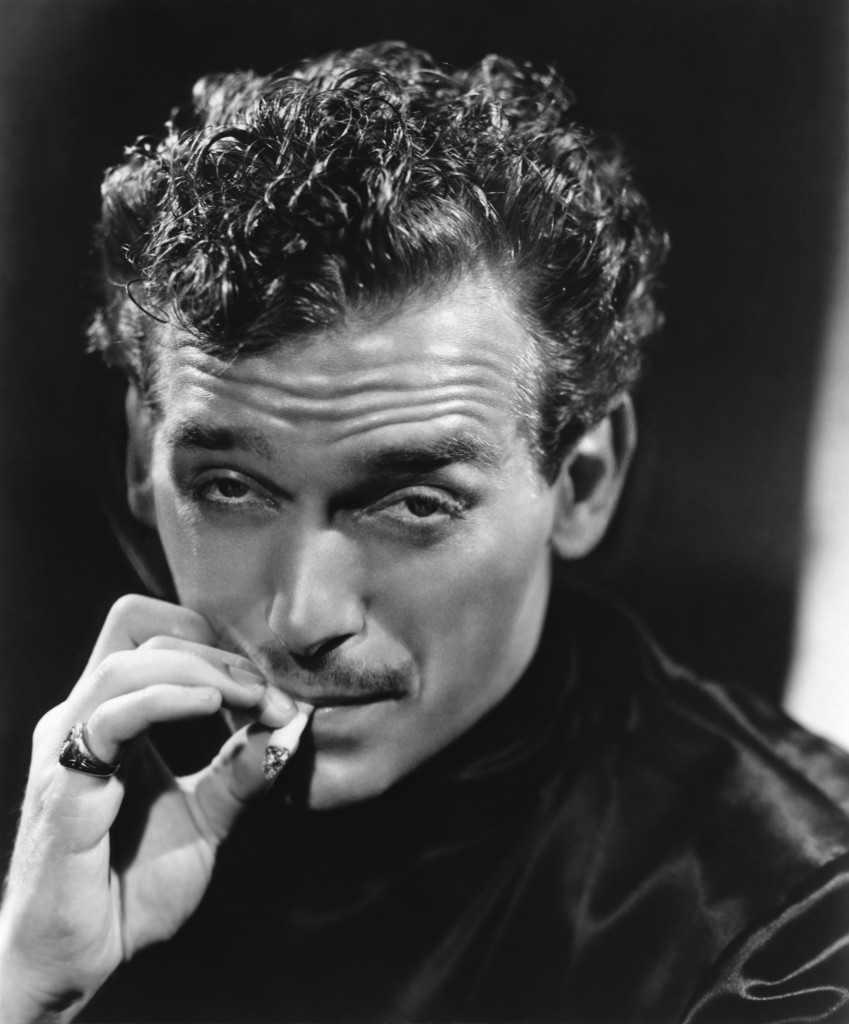 August is Summer Under the Stars on TCM. Turner Classic Movies features movie marathons during the 31 days of August, highlighting the work of one particular movie star each day.
I'm really excited about August 15: Douglas Fairbanks, Jr. day!
Douglas Fairbanks, Jr. films aren't on TCM that often. He's one of the actors we love at Celluloid and Lipstick, so I'm glad they included him in Summer Under the Stars.
Today's photo of the day is from The Prisoner of Zenda (1937). It's an underrated masterpiece! I wonder why The Prisoner of Zenda is not better known, as this film has everything: great acting, incredible style, beautiful actresses, dashing lead actors, a witty script, an interesting storyline and amazing sets.
And there's a sword fight too!
So much to love about The Prisoner of Zenda. This is a portrait of Douglas Fairbanks, Jr. as Rupert of Hentzau…the villain of the film…
He's so good when he's bad…
Here are the other featured stars in the TCM lineup for Summer Under the Stars 2015:
Gene Tierney
Olivia de Havilland
Adolphe Menjou
Teresa Wright
*Fred Astaire
Michael Caine
Katharine Hepburn
Raymond Massey
Robert Walker
Joan Crawford
Rex Ingram
Robert Mitchum
Ann-Margaret
Groucho Marx
*Douglas Fairbanks, Jr.
Patricia Neal
Lee J. Cobb
Vivien Leigh
John Wayne
Mae Clarke
Alan Arkin
Marlene Dietrich
Debbie Reynolds
Warren Oates
Virginia Bruce
Greta Garbo
Monty Woolley
Ingrid Bergman
George C. Scott
Gary Cooper
Shelley Winters
 *Celluloid and Lipstick favorites…don't miss them! xo
(Image: The Movie Stills Database)